Cantabile is a chamber choir of around 15 - 20 voices, directed by Ian Akroyd and based in Chapel Allerton, North Leeds. We are a small group of experienced and enthusiastic singers who enjoy the challenge of performing a varied repertoire spanning six centuries, including works by contemporary composers.
We currently have openings for all voice parts. Please contact Pamela at info@cantabile-choir-leeds.org.uk for further info or come along to an open rehearsal.
What's next?
Open Rehearsal! 7:30-9:30pm Monday 20th June 2022 at Chapel Allerton Methodist Church, Chapel Allerton.
Are you looking to sing as part of a small group of experienced and enthusiastic musicians?
Do you enjoy the challenge of performing a varied repertoire in a group dedicated to making a beautiful sound together?
Do you like to sing in a choir where every voice counts?
Come along to our open rehearsal!
Our current repertoire includes:
EARTH SEEN FROM ABOVE, Monk
THE COOLIN', Barber
NEVER WEATHER BEATEN SAIL, Parry
EARTH SONG, Ticheli
HYMN of the CHERUBIM, Tchaikovsky
Open Rehearsal flyer (pdf download)
Future Concerts
Our next concert is on Friday 12th August 2022, in the evening at Ilkley Manor House. Details to follow.
After that we have Ellerton, in North Yorkshire, Sunday 14th August 2022.
Then, St Edmund's Roundhay, Saturday 12th November 2022.
As part of The Gaia project exhibition, Holy Trinity Leeds, Monday 21st November 2022.
Past Concerts
St Edmunds Church, Roundhay, Saturday 14th May 2022. A celebration of music written for the stage.
Earth Seen From Above flyer (pdf download)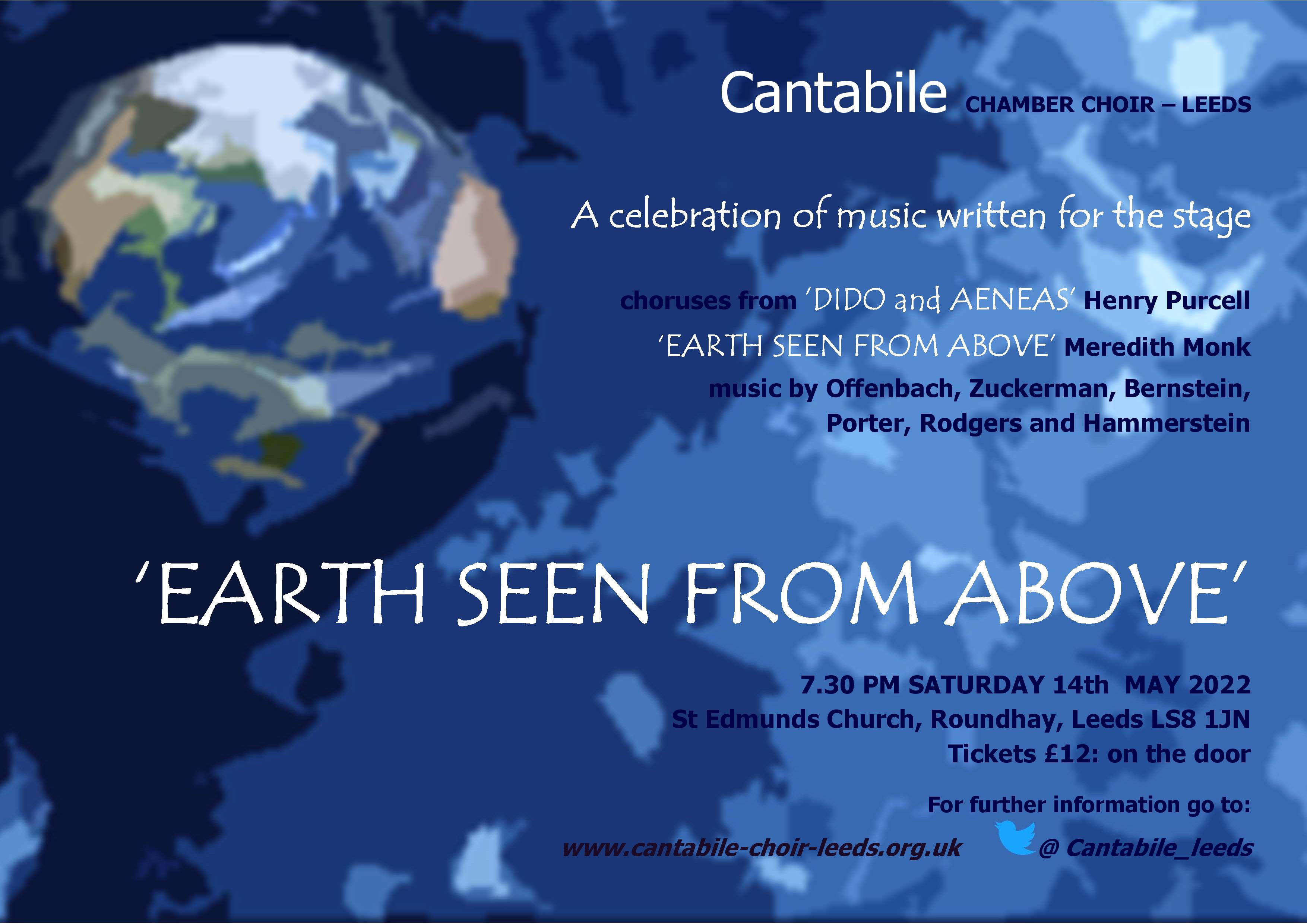 Salts Mill Sunday 12th December.
Salts Mill flyer (pdf download)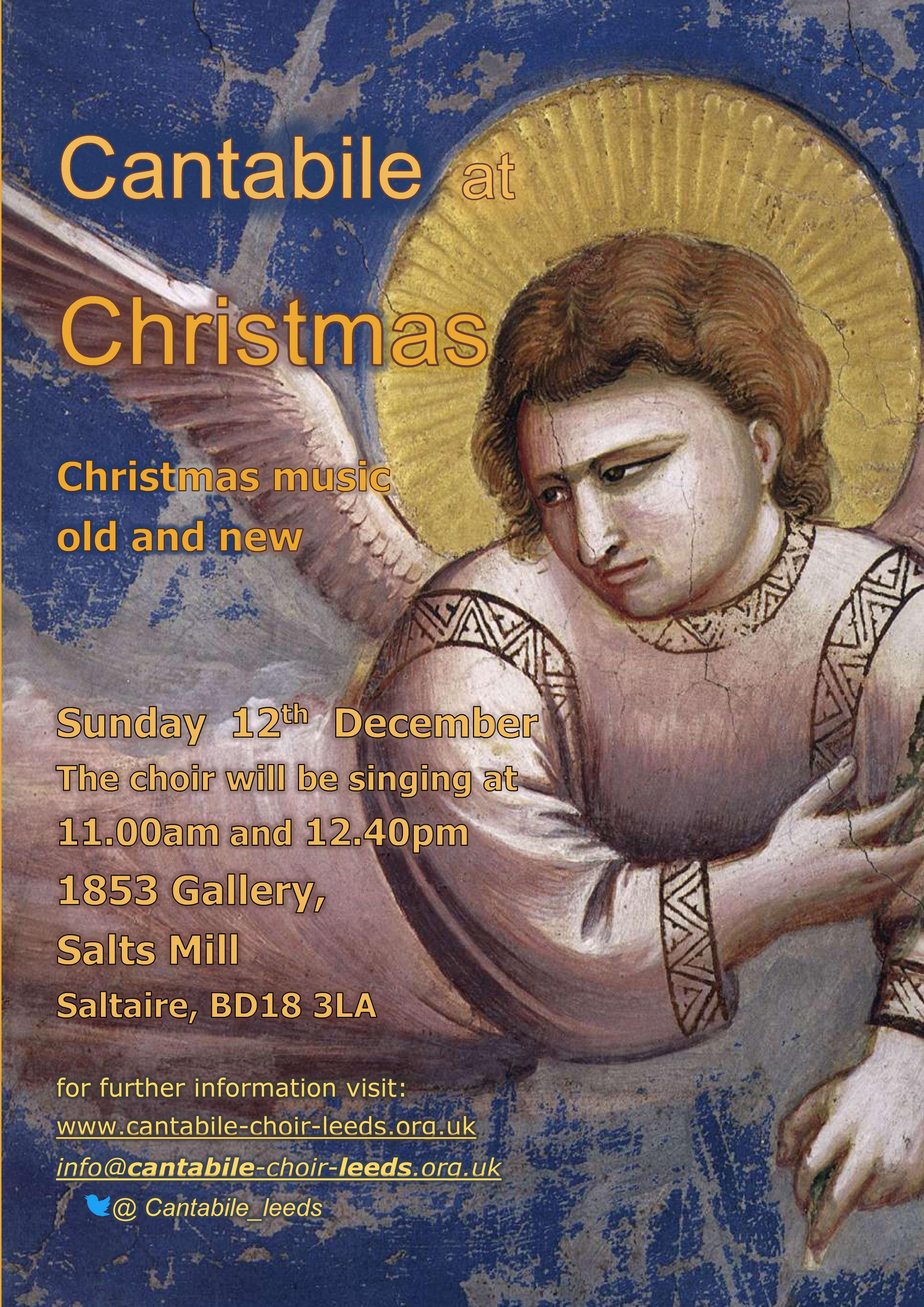 Fountains Abbey flyer (pdf download)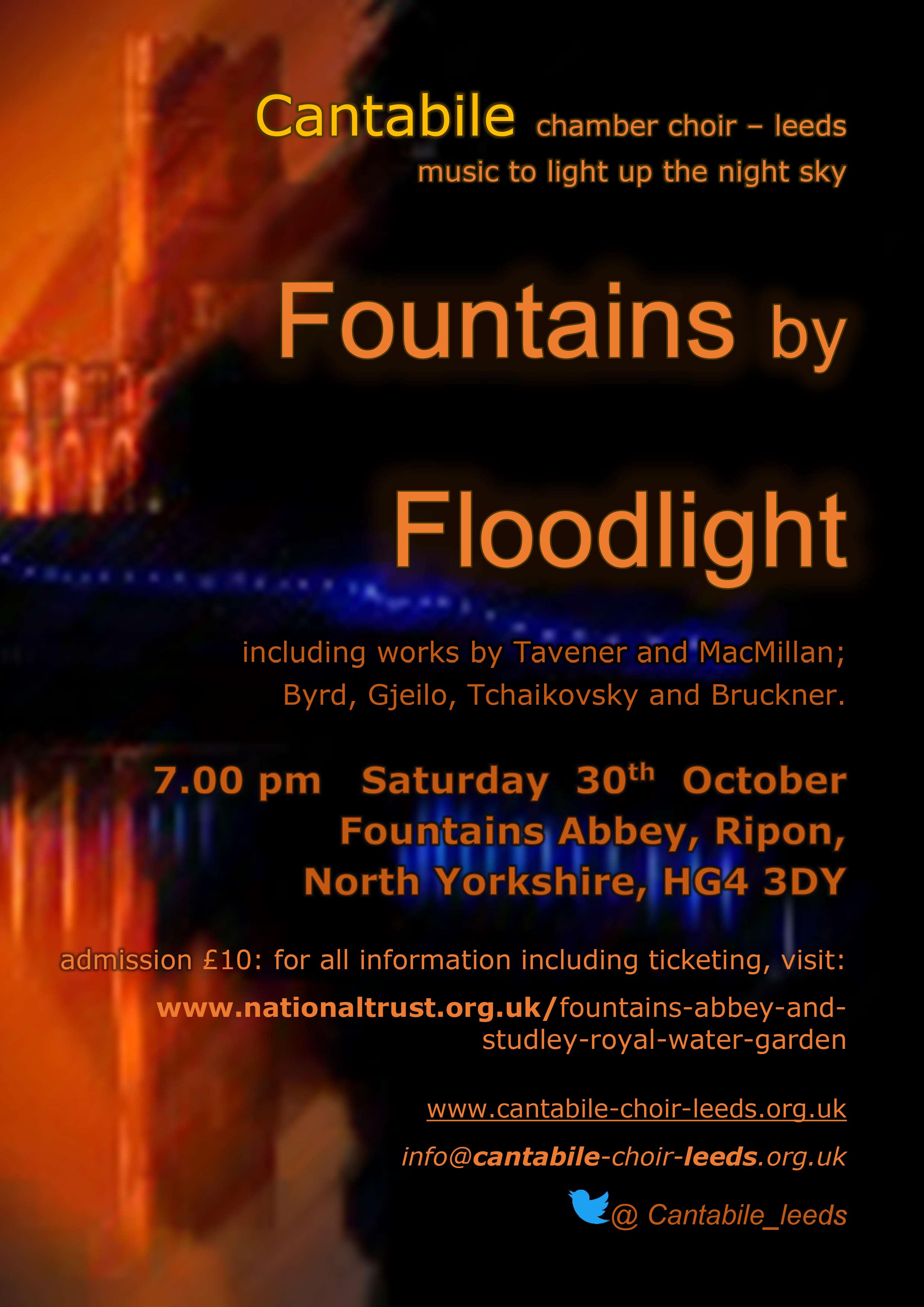 Fountains by Floodlight - music to light up the night sky. Including works by Tavener and MacMillan; Byrd, Gjeilo, Tchaikovsky and Bruckner.
7:00 pm Saturday 30th October, Fountains Abbey, Ripon, North Yorkshire, HG4 3DT
Admission £10: for all information including ticketing, visit:
Want to join?
We would love to hear from prospective new members! If you feel you need more choral music in your life, do get in touch! Take a look at the 'joining' tab for more details.
Photo Gallery
Feedback from Yorkshire Sculpture Park:
"I just wanted to say a huge thank you ... Really special for people to come and hear you sing. So thank you very much. It was WONDERFUL to have you back at YSP!!!!"
- Damon Waldock, Programme & Events Coordinator, Yorkshire Sculpture Park